Shopping Cart
Your Cart is Empty
There was an error with PayPal
Click here to try again
Thank you for your business!
You should be receiving an order confirmation from Paypal shortly.
Exit Shopping Cart
Maryland Estonia Exchange Council, Inc.
ANNAPOLIS, MD—Governor Larry Hogan today joined Ambassador Jonatan Vseviov of Estonia to enact a Memorandum of Understanding (MOU) between Maryland and Estonia. The agreement strengthens a years-long partnership focused on security and commits Maryland and Estonia to an exchange in a number of areas, including economic development, tourism, education, drug abuse prevention, and culture and arts. The MOU will last for five years, with the opportunity for renewal.
 
"The agreement which we are renewing today represents our shared commitment to the rule of law, our continued focus on this important partnership, and our strategic cooperation on defense and economic development," said Governor Hogan. "I want to congratulate and express my appreciation to everyone who has worked so hard to make this MOU signing possible."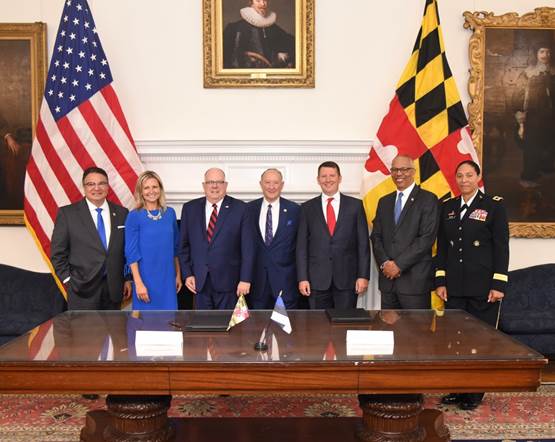 The MOU signed today renews a nine-year sister state relationship between Maryland and Harju County, Estonia that ended due to the recent restructuring of Estonian municipal governments. In addition to the sister state relationship, Maryland's sister city relationships with Estonia include Annapolis and Tallinn, Westminster and Paide, and Salisbury and Tartu.
 
"When the Estonian county government structure changed, affecting the Maryland-Harju sister state relationship, we knew that it was essential to reaffirm the excellent partnership between Maryland and Estonia," said Maryland Secretary of State John Wobensmith.
 
The ties between Maryland and Estonia began in the early 1990s with the State Partnership Program between the Estonian Defense League and the Maryland National Guard. The Maryland Military Department and Estonian War Museum have also maintained a Memorandum of Understanding since 2015.
 
Throughout the decades, bilateral projects have ranged from military exchanges to arts and culture programming as well as science and technology. In 2017, Lieutenant Governor Boyd Rutherford led a trade mission to Estonia focused on e-government and cyber security. Maryland and Estonia have also maintained the National Guard State Partnership Program currently championed by Major General Linda Singh. These government-to-government relationships have also led to university partnerships, including exchange programs with students at Salisbury University, the University of Maryland Eastern Shore, and the University of Tartu.
 
-###-
This press release was issued by the Office of the Governor of Maryland on August 5th, 2019.
On Friday April 12th, 2019 the Maryland National Guard hosted its 14th Annual Unity Day in Baltimore, Maryland. The historical 5th Regiment Armory was buzzing as attendees were greeted by smiles and brochures directing them to the table displays of all the sister-states in attendance. A ceremonial Honor Guard initiated the event with a song played on the bag-pipes, the National Anthem was sung, and Major General Linda Singh of the Maryland National Guard gave everyone a warm welcome. Throughout the morning and early afternoon a special sequence of events and performances took place showcasing cultural displays and ethnic foods from sister-states. Notably, "Kabujalake" - a folk dancing group from Paide, Estonia, put on not one but two tremendous performances. At the end of the second performance, the group even called for participants from the audience for "Kolonntants"! It was a wonderful afternoon celebrating the diversity and friendship of Maryland and it's sister-states.
Image: The Kabujalake folk dance group dressed in traditional "rahvariided" or folk costume.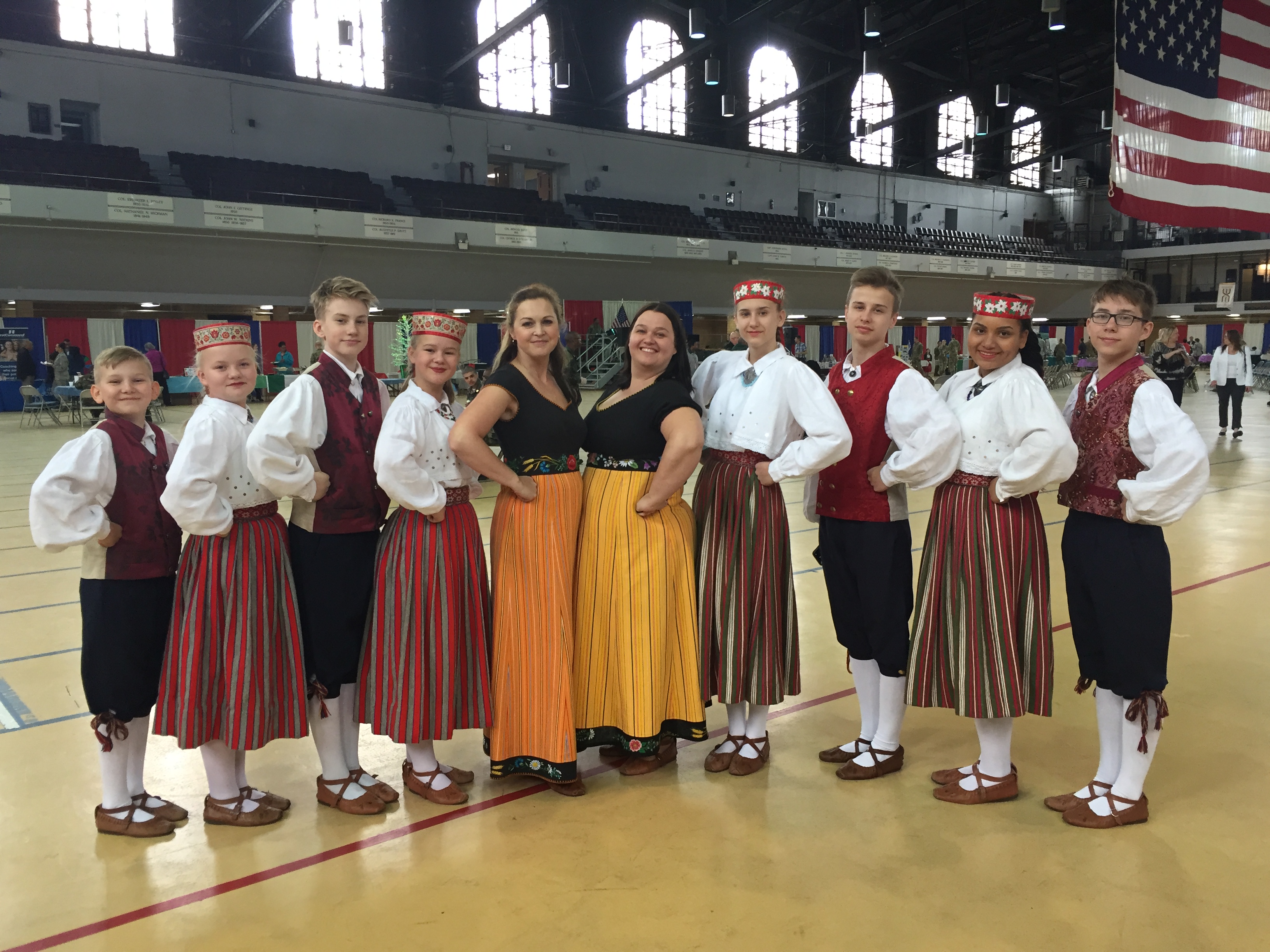 Planning is underway for various exchange activities in 2019. The "Kabujalake" Folk Dance Group, a group of eight Estonian young men and women, ages 13 – 16, plus two adults, from Paide Hammerbecki Basic School in Paide, Estonia will visit Westminster from April 7 – 15, 2019 to participate in a variety of activities in both Westminster and throughout Maryland.
They will perform as part of the Maryland National Guard's 14th annual "Unity Day" celebration on April 12, 2019, and as part of the Children's Chorus of Carroll County's "Spring Celebration" concert on April 14, 2019. They will also visit and perform before various local organizations in the Westminster area including Springdale Preparatory School, Boy's and Girl's Club of Westminster and the Community Foundation of Carroll County.
Additionally, the group will attend a meeting of the Mayor and Common Council of Westminster, participate in a radio interview on local station WTTR and attend the seventh MAGIC, Inc. "Capture the Flag" ethical hacking competition at the Community Media Center on April 13, 2019, along with one additional Estonian guest, Dr. Birgy Lorenz, a leading cyber educator from Tallinn University of Technology and currently in the United State as a Fulbright Scholar. Building upon 2018 when only one Estonian team participated, we anticipate up to 10 Estonian teams, including teams from Paide State High School and Tallinn University of Technology, will "virtually" compete on April 13, 2019. Finally, the group, along with Dr. Birgy Lorenz, will visit and tour Towson University and Carroll County College. Their last event before they depart for Estonia will be a tour of Washington, DC.
Kabujalake's public schedule for the Maryland tour! 
For more information about the Westminster - Paide partnership, click here!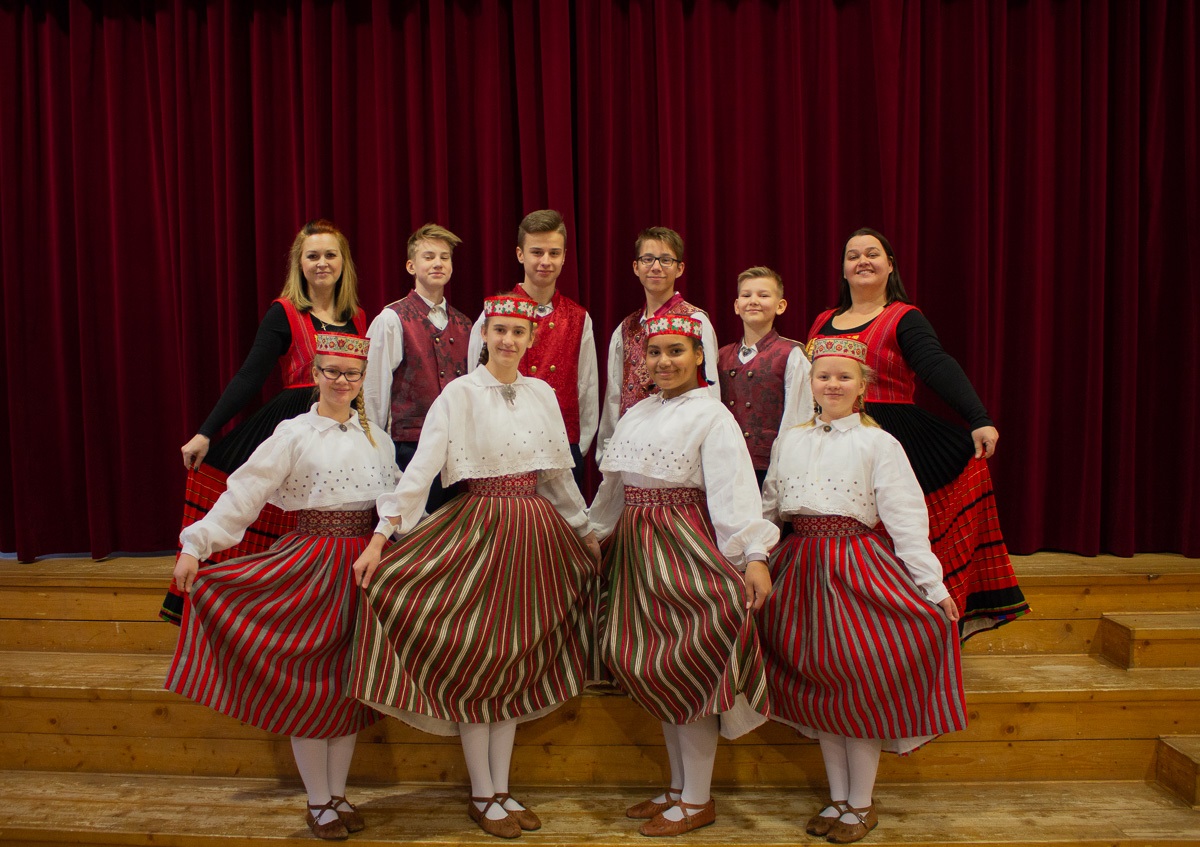 /